Managing technology in the modern school system is no easy feat. With teachers, staff, and students relying on a wide variety of devices like laptops, tablets, and smartphones, IT administrators face a constant struggle to keep everything running smoothly. This is where Mobile Device Management (MDM) comes in. MDM in education empowers school IT admins to efficiently manage and secure devices, streamline workflows, and enhance digital learning. By implementing an MDM solution, administrators can simplify their workload and optimize the educational technology environment.
The data from these surveys would provide compelling statistics to demonstrate the benefits of MDM in education. For example: 
70% of IT admins spend over 20 hours per week manually enrolling devices

 

60%

of teachers say they wait over 2 weeks on average to get new software installed for their class after requesting it

 

80% of school IT admins report that teachers submit 3 or more trouble tickets per month about technology issues disrupting class time says a

report.

 
Overview of MDM
MDM refers to software that allows IT administrators to remotely configure, secure, monitor and manage mobile devices like smartphones, tablets and laptops. An MDM server communicates with managed devices within an organization to enact policies like password requirements, app permissions and more.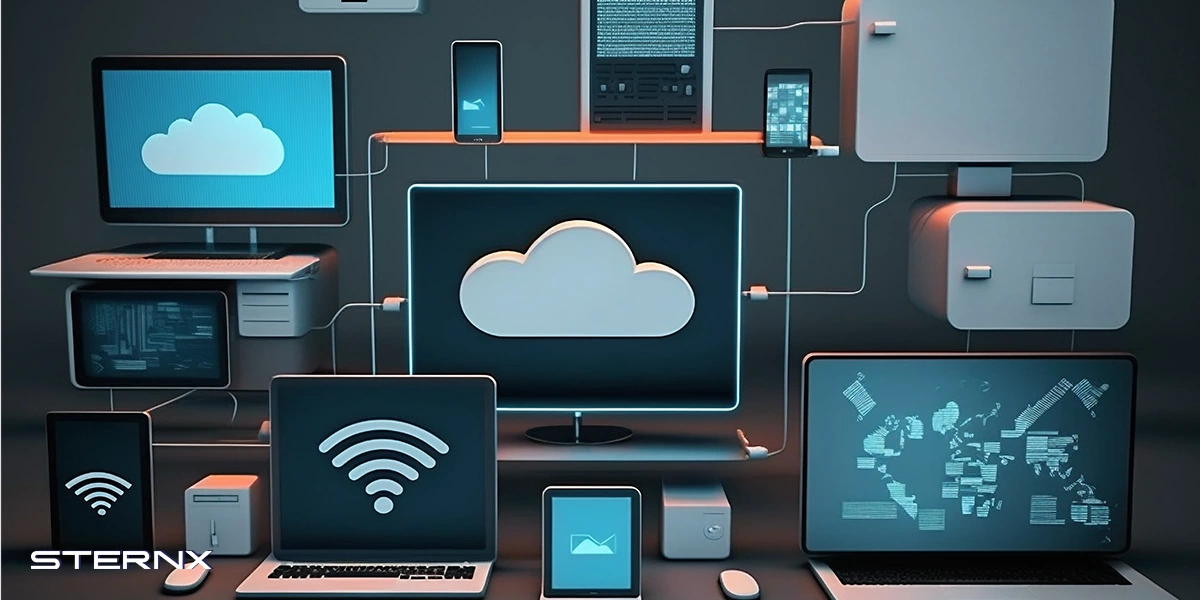 Key capabilities provided by MDM platforms include: 
Device enrollment

– Automatically registering devices with the MDM server upon activation.

Configuration profiles

– Pushing settings like Wi-Fi, email, VPN across devices.

App management

– Distributing, updating and removing apps remotely.

Security policies

– Enforcing device locks, encryption, blacklists/whitelists.

Monitoring

– Tracking device status, compliance, app/hardware inventories.

Remote actions

– Performing wipe, lock, logout, on devices without physical access.
With these powers, MDM enables centralized oversight and control over the myriad of devices used in a school system. 
Benefits of MDM for School IT Admins
Implementing MDM delivers a wide array of advantages that simplify daily management for understaffed and overworked IT teams in educational institutions: 
Streamlined Device Enrollment
Manually configuring and securing each new device is tedious and time-consuming. MDM automates enrollment upon activation – devices are recognized by the MDM server which immediately applies configurations and restrictions. This allows IT admins to easily onboard new devices in bulk. 
Students and teachers can be up and running with their school-provisioned devices almost instantly, maximizing learning time. 
Simplified Device Management
Managing devices is a headache without a centralized solution. Updates, settings, apps must be handled for each device individually. MDM enables IT admins to manage entire device fleets from a unified console. 
Changes can be rolled out to thousands of devices with just a few clicks. Apps and updates are pushed automatically, no manual installing required. Troubleshooting is streamlined with remote monitoring and controls. 
With MDM, IT admins can manage devices more efficiently. Less hands-on work per device means more time for strategic initiatives. 
Enhanced Security
School devices contain sensitive information, from student records to personal data. It only takes one compromised device for data to be breached. Implementing MDM in education will allow IT teams to lock down devices through policies. 
Passcode requirements, encryption, blacklist/whitelists and remote wipe can be enforced. MDM ensures devices are kept secure even if they leave school premises. Activity can be remotely monitored to detect threats and take quick action if needed. 
Improved Compliance
Educational institutions must adhere to strict regulations like FERPA and CIPA to preserve privacy and online safety. MDM provides the visibility and controls to maintain compliance: 
Device audits

– Validate security settings across fleets.

 

Policy enforcement

– Ensure devices meet requirements.

 

Data protections

– Remotely wipe lost or stolen devices.

Network filtering

– Block inappropriate or dangerous content.
Automating compliance checks relieves a huge burden for IT admins. There's no need for constant follow-ups to check devices and settings. 
Optimized Troubleshooting
Even the most hardened tech veteran can't escape the inevitable onslaught of trouble tickets and IT issues. MDM makes life easier with tools to remotely diagnose and resolve problems from the admin console. 
Access device views to check statuses in real-time. Use geolocation to find lost devices. Remotely lock or wipe devices that have gone missing or rogue. The right MDM platform can cut down resolution times significantly. 
With fewer disruptions, students and teachers can stay focused while IT reclaims time to work on improvements. 
Seamless Classroom Technology Integration
A digital classroom needs the right technology tools to enable engaging learning. MDM allows IT teams to quickly deploy new edtech across managed devices. 
Teachers and staff can provide input on required apps. IT admins can instantly push vetted programs and updates to appropriate user groups. New apps, digital content and tech can be integrated frictionlessly school-wide with a few clicks. 
This allows classrooms to take advantage of innovative new platforms without delays – a win for both students and IT teams. 
In summary, a robust MDM in education implementation supercharges school IT administrators through automation, streamlined workflows and centralized visibility and controls. The result is IT teams that can focus on boosting learning with technology rather than performing tedious device management tasks manually. 
Key MDM Capabilities for Education IT
To truly empower administrators in education, the ideal MDM platform should incorporate key capabilities tailored to the school environment: 
User and Access Control 
Teacher profiles

– Define roles and permissions for faculty.

Student profiles

– Set appropriate access by age/grade.

Group management

– Assign devices and policies to classes, grades, and schools.

 

LDAP/SAML integration

– Sync with existing identity providers.

Guest/visitor profiles

– Create temporary access as needed.
Education Content and App Control 
Whitelists

 – Only allow approved apps and content

 

Blacklists

 – Block inappropriate or unproductive material

 

Internet filtering

 – Ensure CIPA compliance on and off campus

 

App licensing

 – Distribution of paid apps within budget

 

Digital textbooks/content

 – Deploy learning materials across devices

 
Policy and Security Guardrails
Testing modes

 – Lockdown devices during exams

 

Classroom restrictions

 – Limit app usage during lessons

 

Time-fencing

 – Set schedules and time limits for access

 

Geofencing

 – Trigger actions when entering/exiting school grounds

 

Kiosk mode

 – Lock devices into a single app or web page

 
Remote Teaching Tech Support
Screen broadcasting

 – Broadcast teacher device screens to class

 

Remote control

 – Control teacher device from admin console

 

Device monitoring

 – Get live views of user devices

 

Annotation

 – Draw/collaborate on student screens

 

Video/audio proctoring

 – Monitor tests and exams remotely

 
Analytics and Insights
Device health monitoring

 – Check statuses in real-time

 

Usage analytics

 – App usage, digital content consumption

 

User sentiment

 – Feedback submission from devices

 

Incident management

 – Track IT issues and resolutions

 
The right educational MDM empowers IT teams to provide an enhanced learning environment optimized for the needs of staff, students and teachers. 
Selecting the Best MDM Solution
With countless MDM vendors on the market, selecting the ideal platform is crucial. Here are key factors educational IT teams should evaluate when researching options: 
Ease of use

 – The solution should minimize complexity for IT admins with an intuitive and streamlined interface.

 

Scalability

 – The platform must flexibly support fluctuating numbers of users, apps and devices across schools and districts.

 

Third party integrations

 – Integration capabilities with student information systems like PowerSchool and identity providers are vital for convenience.

 

Containerization

 – Separating personal and school data through containerization provides security while maintaining privacy.

 

Role-based access control

 – Faculty, staff, students and guests require defined levels of access tailored to their needs.

 

Financial feasibility

 – Pricing models should align with budgets and provide value for cost.

 

Industry experience

 – Proven expertise securing, managing and monitoring education technology infrastructures.

 

Support availability

 – Timely and knowledgeable support is critical when issues arise.
Image: – Infographic showing an MDM server communicating with and managing various devices like laptops, tablets and smartphones. 
Thoroughly vetting options against school district requirements will ensure IT teams select and implement the best MDM to maximize convenience, security and flexibility. 
Deploying MDM Effectively
Once an MDM solution is chosen, proper deployment is key to achieving the desired benefits. Here are best practices for rolling out MDM effectively in educational institutions: 
Start Small, Then Scale 
Resist a big bang rollout. Start with a limited pilot focused on a single school, then progressively expand to more users. This allows kinks to be worked out while minimizing disruption. Lessons from the pilot can be applied to streamline wider deployment. 
Plan for Onboarding 
Proactively getting staff and students onboarded onto the MDM solution is critical for rapid device enrollment and visibility after rollout. Import users from existing data sources like school records. Create how-to guides, FAQs and onboarding materials to smooth the transition. 
Configure for Success 
Take time to configure policies and settings to balance security, privacy and user experience. Gather input from IT, teachers and leadership on required device restrictions and capabilities. 
Communicate Clearly and Often 
Keep everyone apprised of timelines, changes and expectations through every phase via training sessions, email, intranet updates. Make yourself available to answer questions. 
Monitor and Optimize 
Once live, closely monitor activity. Fine-tune configurations and policies based on real-world usage data and feedback. This continuous improvement ensures maximum value over time. 
With careful deployment, an MDM in education solution can transform technology management to allow IT teams to focus on enabling educational excellence.
Reclaiming Time to Innovate with MDM
For schools struggling with decentralized management and inadequate tools, implementing MDM can feel like a new lease on life for IT teams. Mundane tasks like enrollment, app installs and help desk requests are replaced with simple automated workflows. 
Time savings allow stretched IT staff to pursue more impactful initiatives like: 
Testing and deploying new educational technologies

 

Enhancing network and infrastructure security

 

Developing custom apps that boost learning

 

Delivering proactive tech support to teachers

 

Monitoring emerging edtech trends and best practices

 
By enabling IT admins to work smarter – not harder – MDM allows technology to become an empowering force across the educational experience. The result is happier IT staff, teachers and students, and safer, more productive learning environments. The smart path forward is clear for K-12 schools – mobile device management delivers.