SternX GmbH is proud to introduce Safes School, a cutting-edge solution to ensure children's digital safety in schools. As online platforms become increasingly prevalent in educational settings, it is crucial to prioritize the well-being and protection of students in today's boundless digital realm. Safes School provides a comprehensive platform to protect students from online threats such as cyberbullying, inappropriate content, phishing websites, and other harmful online experiences. By implementing Safes School, you can confidently provide a proactive digital learning experience, promoting positive, and responsible online habits while ensuring the welfare of your students.
Digital Safety Challenges in Schools
Online security poses a significant challenge in today's world. With the increasing number of phishing websites, inappropriate content, and online predators, it is becoming increasingly difficult for parents and educators to keep children safe. Apart from the dangers directed at them, our little ones are constantly distracted and bombarded by the numerous games and social media platforms. This issue has significantly affected classroom management, turning it into a nightmare for most teachers. Modern problems require modern solutions, and we have the perfect solution for you. We offer ultimate safety with Safes School, allowing you to protect and efficiently manage your classroom effortlessly.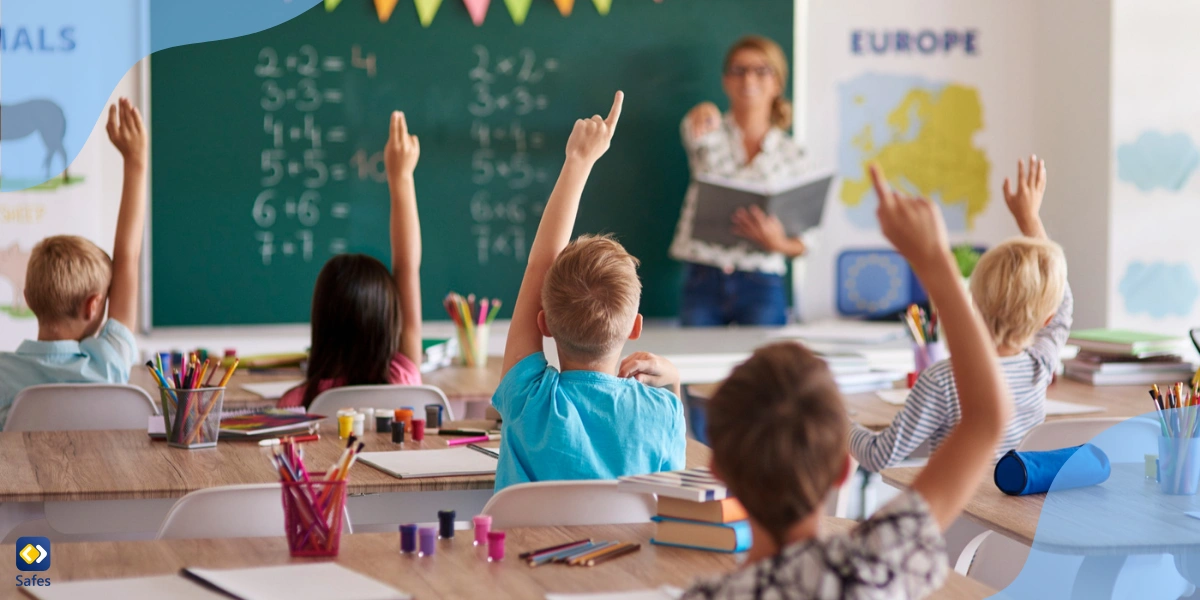 Safes School: A Comprehensive Solution
With Safes School's advanced safe search feature, you can ensure that your students are searching for inappropriate content. Safes School allows you to block unsafe or inappropriate websites, ensuring a safe digital environment for students at all times. Also, with our Smart App Rules feature, you can easily manage all the applications installed on the students' devices. You can allow, block, or set specific time limits for certain apps.
Create a list of all your school classes for better management. Gather attendance records automatically by creating a geofence around the school area and ensure they are safe at home by setting borders around their homes. Create student records manually or bulk enroll them. Assign devices to children and set specific rules for different classes. Grant shared access to staff and teachers to monitor different classes, manage your school better, and ultimately increase productivity.
Safes School is suitable for any kind of school. Whether you have a small or large school, we have a plan that fits your needs. Our basic plan is specifically designed for smaller schools with a limited number of devices. Our advanced plan, on the other hand, is better tailored for schools with a larger device fleet. Moreover, our advanced plan equips you with more advanced features to manage your school.
Protecting Personal Information
Safes School takes digital security seriously, especially when it comes to protecting minor's personal information. We have implemented robust measures to protect students' privacy in all school-related digital activities. This includes using various encryption methods, and regular security protocol updates to avoid potential threats. Providing a safe and secure online environment is crucial for the well-being and success of our students, and we are committed to maintaining the highest standards of digital security.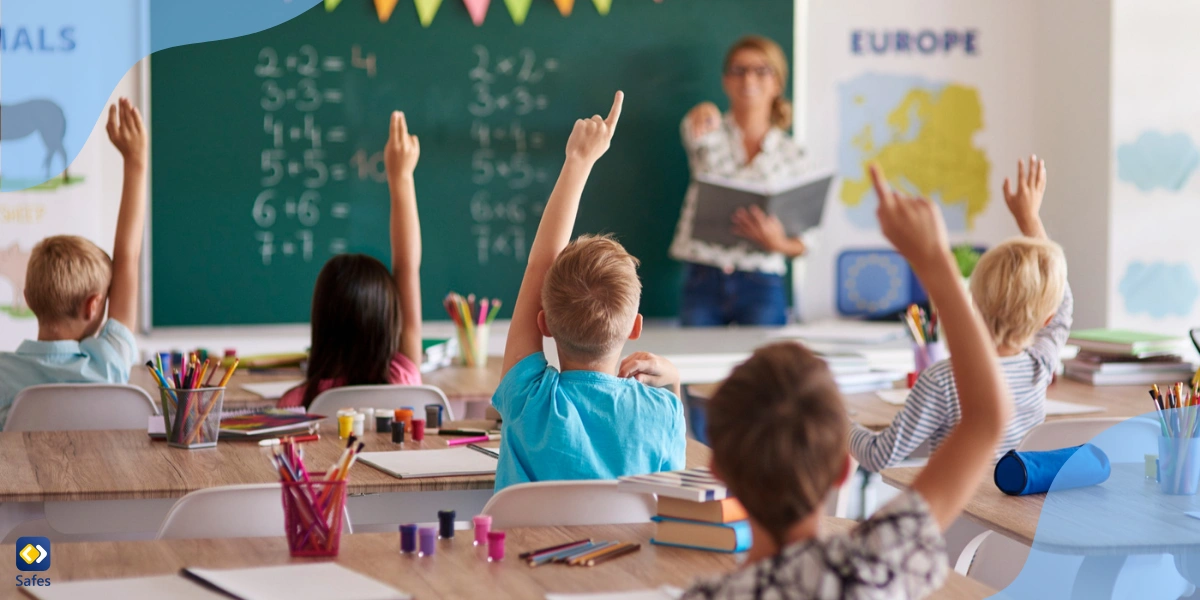 Shielding Against Cyberbullying
Join the fight against cyberbullying today! Allow Safes School to protect your loved ones from anonymous threats online. With the immense rise of social media, teenagers are more likely to be in danger of online bullying. This issue is significant because the person attempting to cyberbully others can be anyone. They can completely fake their identity, making it even scarier for young teenagers who care so much about their social image. Safes School can help you prevent cyberbullying and ensure a safe online environment for your children.
Partnering With Schools
Create a modern, distraction-free educational environment with Safes School. Reduce distractions and improve focus among students by managing access to non-educational websites and apps during school hours. This allows teachers to establish appropriate boundaries and ensure students utilize digital resources effectively, ultimately promoting productivity and enhancing learning outcomes. Receive detailed reports of students' device usage, attendance records, and screen time.
Safes School is SternX GmbH's newest product specifically designed for modern-day schools. With the rise of technology and millions of games and online platforms, keeping students safe and focused is becoming more challenging. With the prevalence of online threats targeted at minors, there is an urgent need for a platform to help teachers keep students safe and sound. Safes School, with its robust features and user-friendly interface, is here to rescue. We empower teachers to create a distraction-free learning environment.
We are excited to launch Safes School and help make a difference in your school. Don't miss out on this opportunity! Check out our website today and get started with Safes School!